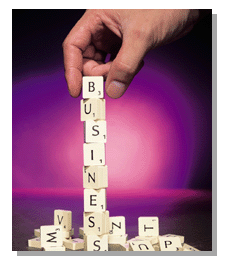 We are a full-service commercial printer, with the emphasis on service and quality!
We print everything from simple black and white documents to complicated full color brochures or catalogues. We are proud of the commitment, service and quality that each of our customers receives.
With nearly 35 years in the printing industry, Minuteman Press Bakersfield has developed a comprehensive understanding of its customers' needs. In far too many print shops, staff can't spare the time to attend to fine detail and provide old-fashioned service. That's why we're here - that's our business.
There are many ways we can help you and your business; here are just a few:
1. We want the impression made by your print material to be one of which you can be proud. We work with you to create a distinctive and consistent image.
2. We work as partners with our clients. We encourage you to tell us about your business. Once we understand your needs, we apply our skills to help you create efficient forms, effective advertising pieces and other print materials.
3. We eliminate the need for you to spend valuable time maintaining file records of all your printed materials, order quantities and usage. With the backup of Minuteman Press Bakersfield, your reorders can be placed by phone, fax, email or on this website and we will deliver them to your door as soon as they are complete.
4. We save you money. Each member of our team is an expert at what he or she does, and we use the latest technology and equipment. With that vital combination, we are able to produce high quality graphics, printing and copying, and still keep your costs to a minimum.
We not only understand the importance of the bottom line, but also the need to establish strong, long-term partnerships with our customers and our community. We are in business with you. Your deadlines are our deadlines. We will do whatever it takes to deliver what you need, when you need it.
In printing, there are few second chances. At Minuteman Press Bakersfield, we know how to do it right the first time, every time.
When Image Counts
Your image reflects our image. The printing that Minuteman Press produces for your company is a means for how others judge you. Therefore our reputation is on the line with every job that goes out our door. From newsletters to annual reports, our printing reflects your image. The fact that Minuteman Press enjoys a large pool of repeat customers is testimony to the high quality image that we create for each of them. Making you look good is what we do best.
Our Core Principles
- We pay attention to the finest details, no matter how small or large your job is.
- We understand the value of personal attention.
- We are passionate about giving you fast turnaround, high quality, and reasonable costs.
- We treat our customers the way we like to be treated.
We stand behind every job that leaves our shop. Don't take chances - bring your printing and copy projects to the experts at Minuteman Press Bakersfield, where your satisfaction is always guaranteed.
We look forward to welcoming you to our list of satisfied customers.
The next time you think printing, think Minuteman Press Bakersfield.