Mailing Services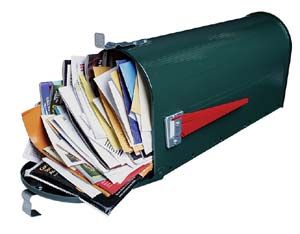 Sixty-five percent of all printed material is mailed or shipped.
If that's true of your printed piece, let us save you time, money and aggravation by distributing or mailing your printed piece for you!
We can print and fold your pieces to be self-mailers -- or we can insert them into envelopes. We can automatically collate materials, then stuff and seal envelopes. We can tab, address and affix postage, then deliver your job directly to the post office for you.
Our advanced technology and software guarantee you the highest practical postage discounts. We understand postal regulations and can optimize your mailings for significant automation discounts. You can even use our bulk mail permit, if you don't have one!
Are you managing a mailing list? We can do it for you, keeping it current and ready for use. We even have the resources to help you buy a list if you don't have one.
Did you know we have the capability to personalize each mailing piece using our advanced variable printing technology?
Whichever service you choose, count on our know-how and experience to help you meet your business objectives.